ICloud / Simlock Bypass - IPhone 6s/6s+/7/7+ [NO MEID DEVICE] - VDB
Delivery Time: 15 to 20 Minutes

HELLO DEVICES / BYPASS WITH SIGNAL FOR DEVICE WITHOUT MEID
✅Untethered
✅3G/4G/LTE
✅Calls/SMS
✅iMessage
✅Facetime
✅Siri & Appstore
✅Notifications
✅iCloud
✅Notifications
[ SUPPORTED DEVICE ]:.
✅iCloud Locked
✅Sim Lock / Network Lock
✅MDM Locked
✅Chimarea Blocked
✅Blacklisted GSMA
✅Free Support ( no need pay again for bypass )
FOR ADVANCE TECHNICIANS,
IF YOU DO NOT HAVE ANY KNOWLEDGE HOW TO DO UNLOCK ,
DO NOT ORDER THIS SERVICE PLEASE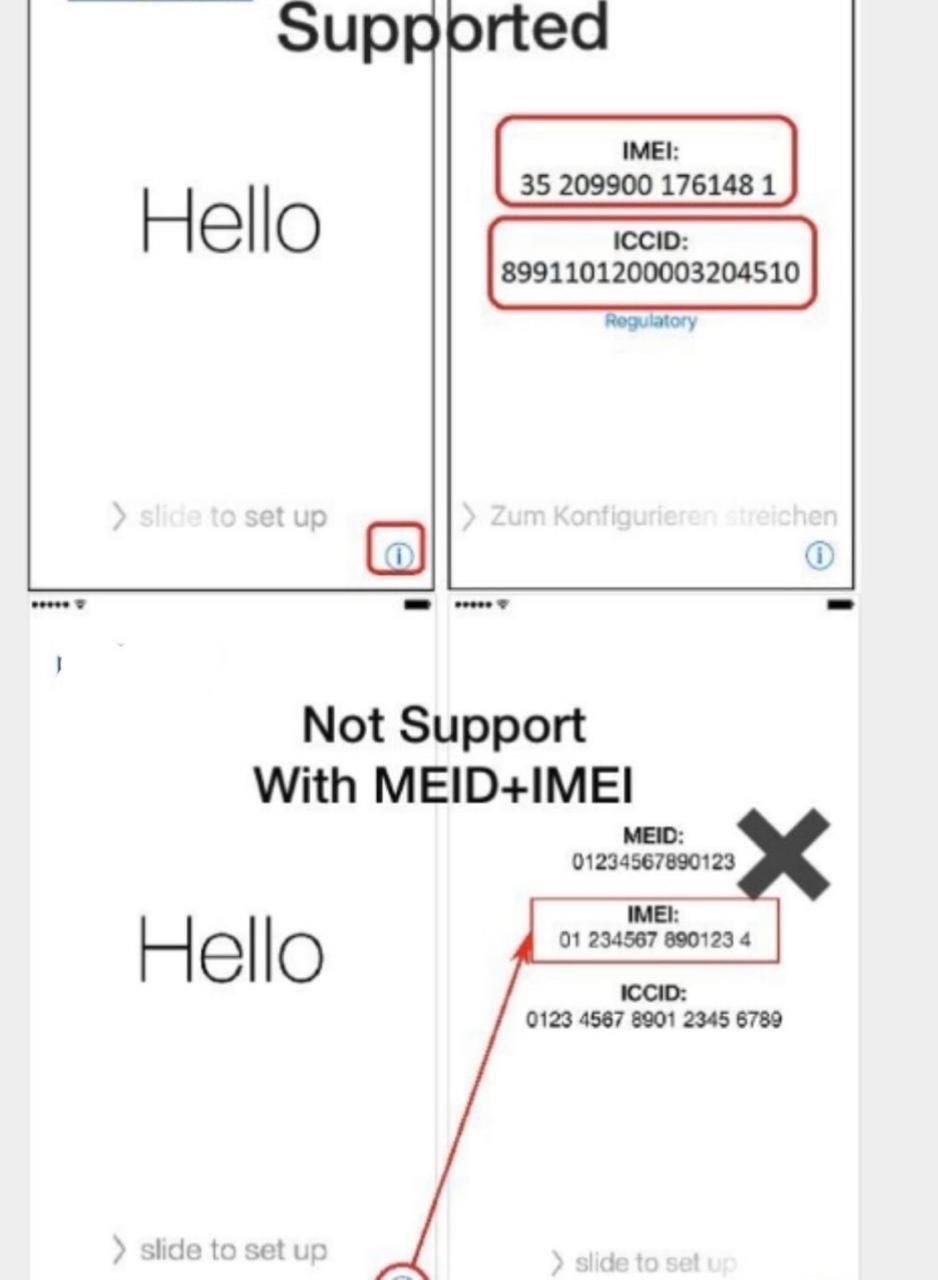 This Service Will Bypass ICloud & SImlock
1. Restore Your iPhone To Latest Version iOS
2. Jailbreak your device - (For This Service Must need Jail Break Complete With Out That Not Possible To Complete Device. If You Can't Able To Jailbreak Do Not Place Order)
3. Put Serial on WEB and Order it... wanting for Confirmation
4. Put Working Sim Card & Connect to Wifi , Set Phone Screen on Activation Lock
AFTER Erase/Restore IT WILL COME BACK TO ICLOUD / SIMLOCK SCREEN ( IT'S BYPASS SERVICE ONLY )
Mac Book Support Only For ByPass
Window Not Support
We Not Don,t know Future IOS Will Support or Not (If Not Support - Not Refund) - Better Don,t Update IOS Of Your Device.